Many of my clients forward me similar emails so I want to take a moment and highlight the issue here on the site.
This is a screen shot one of my clients received a week ago notifying him is iCloud account was locked and asking him to click a link to unlock it. THIS IS A FAKE!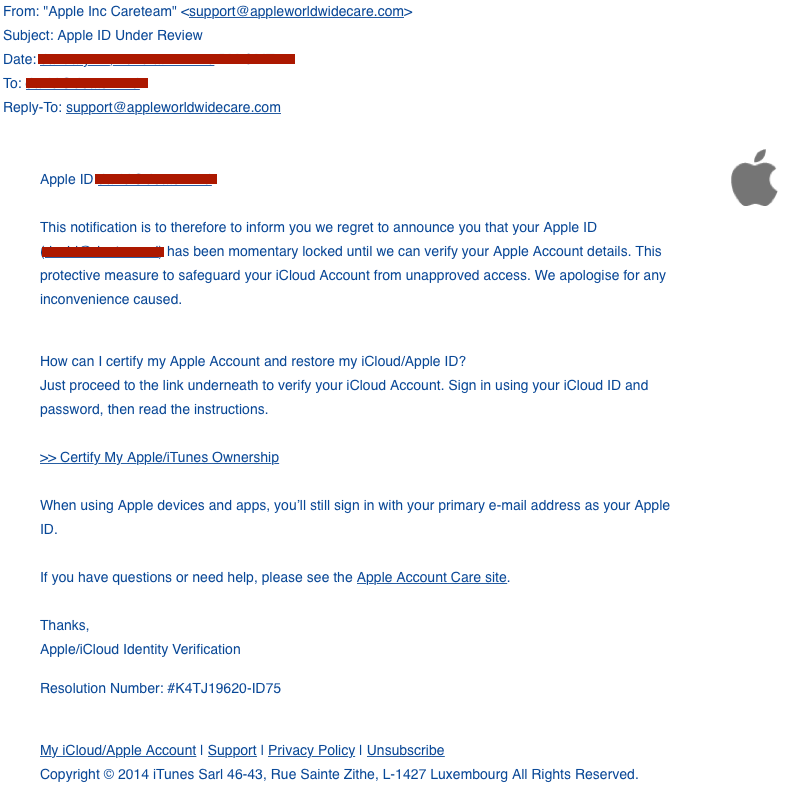 This one pertains directly to iCloud, but I have seen similar emails from just about every type of account you can own, from bank accounts, credit card companies, retail stores (target, walmart, etc) to shipping services like UPS and FedEX. This are phishing scams; scams whereby you follow the link in the email and fill out information like names, social security numbers, credit card numbers (for "billing confirmations") or billing addresses.
The email looks official, has the logo and even comes from appleworldwidecare.com. This is unfortunately all fake.
NEVER CLICK A LINK IN AN EMAIL AND FILL OUT A RESULTING FORM WITH ANY PERSONAL INFORMATION. EVER.
If you are worried there may be an actual issue with your account, go directly to the site (never through a link from the email, go to the site directly through a browser) and contact them directly by phone or email. This pertains to any online account you own.